Attend my first live recital since the pandemic began, performed on July 10th, 2021 at the Anglican Church of St. John the Divine. It concludes with a vocal trio arrangement by me of Gershwin's classic, Someone to Watch Over Me, which ended up being the concert's overall theme. I plan to travel to Edmonton in summer 2022 to be in the cast of Opera NUOVA's mainstage productions. To learn more about the program, visit their website.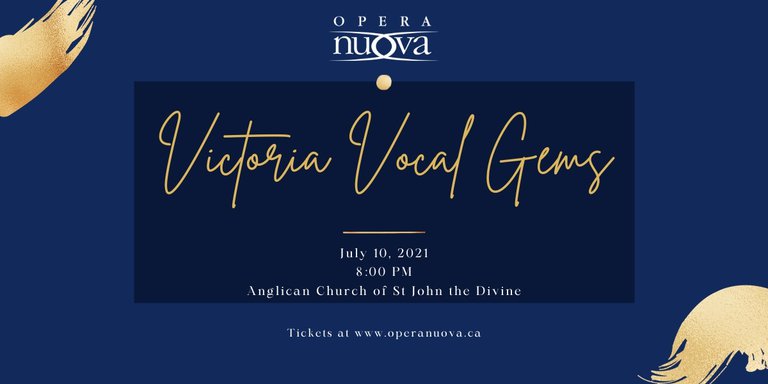 Media Card
This concert's theme of "Someone to Watch Over Me" explores different relationships such as romantic, parental, and spiritual. After a year of isolation and separation, our artists want to share in the desire to be in relationships with others and to share intimacy with those around us. The concert theme is reflective of the state of the world opening back up and our want for connection.
Stream the concert here.